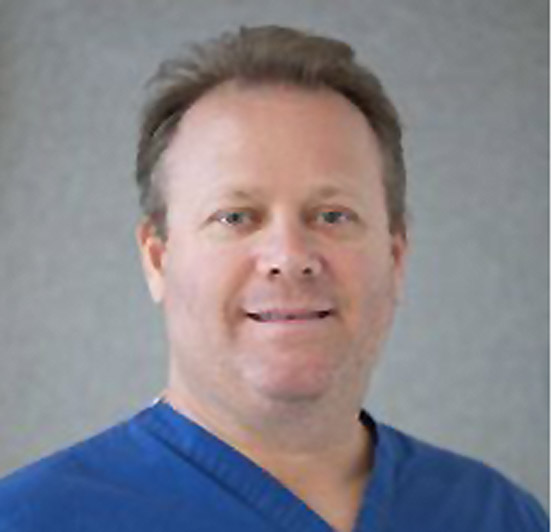 Certified Registered Nurse Anesthetist
Scott Houghton, CRNA, is nationally certified in nurse anesthesia, who has been been doing anesthesia for 16 years. He has a current Texas APN license and possesses BLS, ACLS, and PALS certifications. Additionally, he also has a Trauma certification. Scott has a Master's Degree in Science Nursing with a concentration on anesthesia from California State University and Kaiser Permanente School of Anesthesia. He is a graduate of the American Association of Nurse Anesthetists Accredited Fellowship in Non-Surgical Pain Management, where he completed his fellowship in pain management.
Scott uses advanced technological intervention in conjunction with complementary interventions to help people regain function of their bodies and to relieve their pain. Through his approach to pain management, Scott aims to relieve patients' pain and improve their quality of life. He has experience providing full-spectrum non-surgical interventional pain management of cervical, thoracic, lumbar, and sacral spine, as well as focusing on pain management for shoulder, hips, and knees. Additionally, Scott also provides interventional for headaches and migraines.